The Khmers Kampuchea-Krom Federation hosted its Annual Meeting for the year of 2016 in Las Vegas from 13 January to 15 January 2017.  More than one hundred members from around the world, including Italy, Cambodia, Canada and the United States attended this important meeting because it was not just the annual meeting, but this also marked the 20th years that the organization adopted its name as the Khmers Kampuchea-Krom Federation.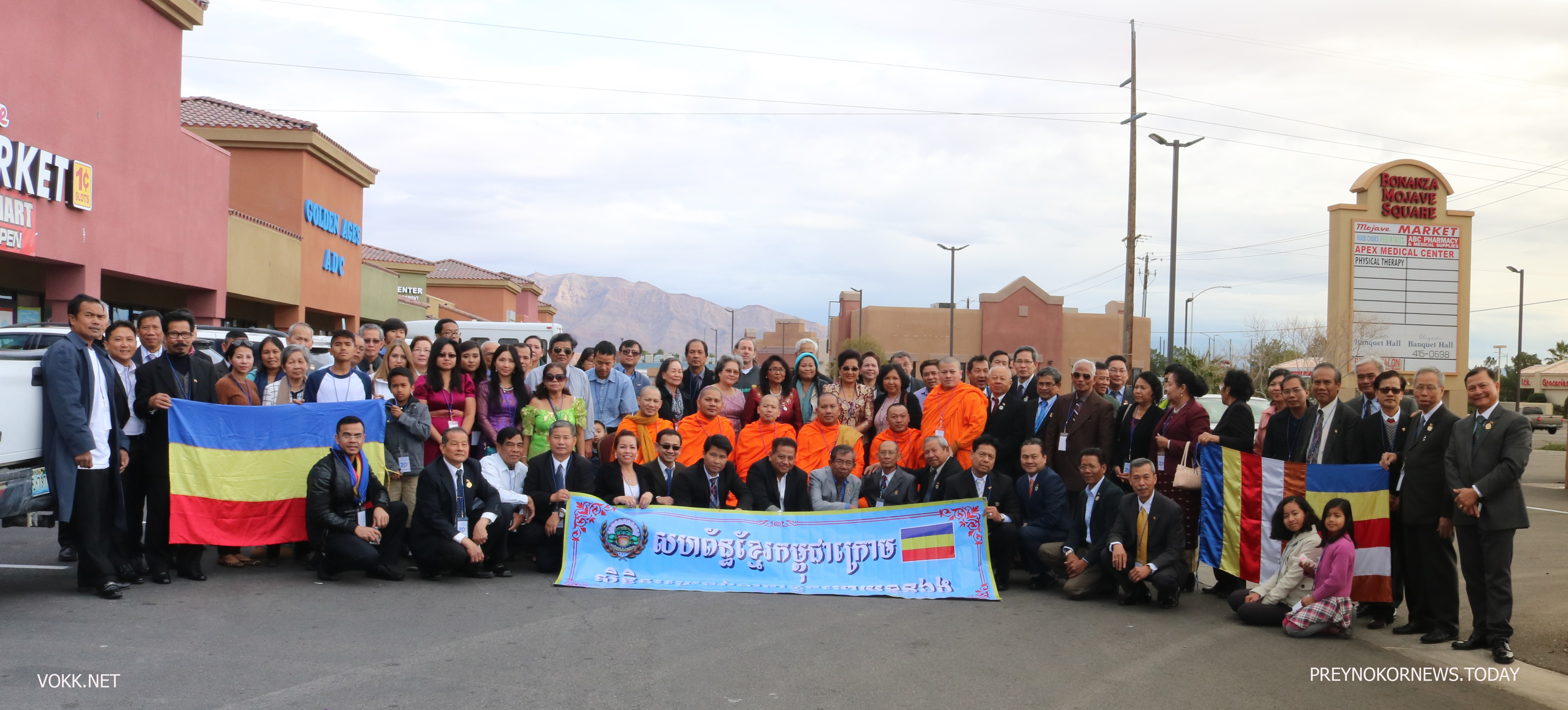 On Friday, 13 January 2017, the KKF Board of Directors and Advisors had a closed door meeting at the Rio Hotel to frankly discuss how to strengthen the organization to lead the movement to seek justice for the voiceless Khmer-Krom in Kampuchea-Krom effectively. Moreover, the members of the BoD and advisors also seriously reviewed all the issues that the organization is facing, especially the issues that Mr. Thach Ngoc Thach has repeatedly violated the By-Laws and the Code of Conduct of the organization. The members of the BoD decided to unanimously vote to withdraw the confidence in Mr. Thach Ngoc Thach as Executive President of the organization.
On Saturday, 14 January 2017, the second day of the annual meeting took place at the Elegante Banquet Hall. The members had a chance to listen to the history of the KKF's name and activities of the KKF in 2016 from the KKF BoD members, advisors, Khmer-Krom Buddhist monks, and the core members of the KKF Youth Committee (KKFYC). KKF presented the Human Rights Awards to honor the Khmer-Krom Human Rights Activists who used to be imprisoned in Kampuchea-Krom. During the Q&A session, the KKF BoD members clearly answered all the accusations and questions that the members concerned.
On Sunday, 15 January 2017, the last day of the meeting took place at Buddhica Khmer Temple. The members had another chance to ask questions to KKF leaders. The KKF regional and local presidents updated their 2016 activities and gave suggestion to the KKF BoD to build into the 2017 plan. Right before the closing, Mr. Son Hua represented for the KKF BoD to read a Press Release regarding removing Mr. Thach Ngoc Thach from the office of the executive committee.
Details of the Press Release can be found at English, Khmer.
Mr. Thach Xe represented for KKF thank members of KKF chapter in Las Vegas, especially the committee members of the Buddhica Khmer temple for hosting this historical event.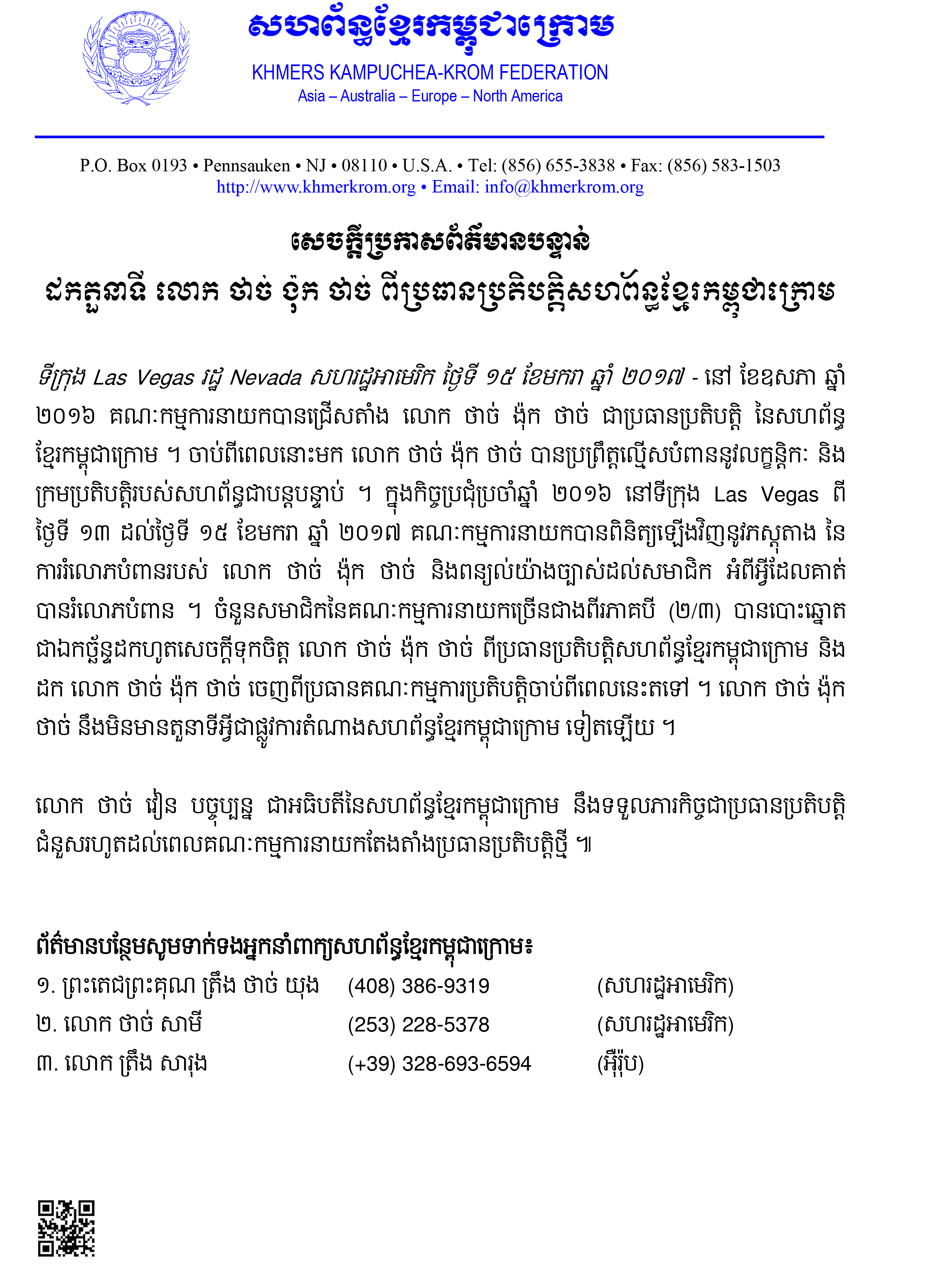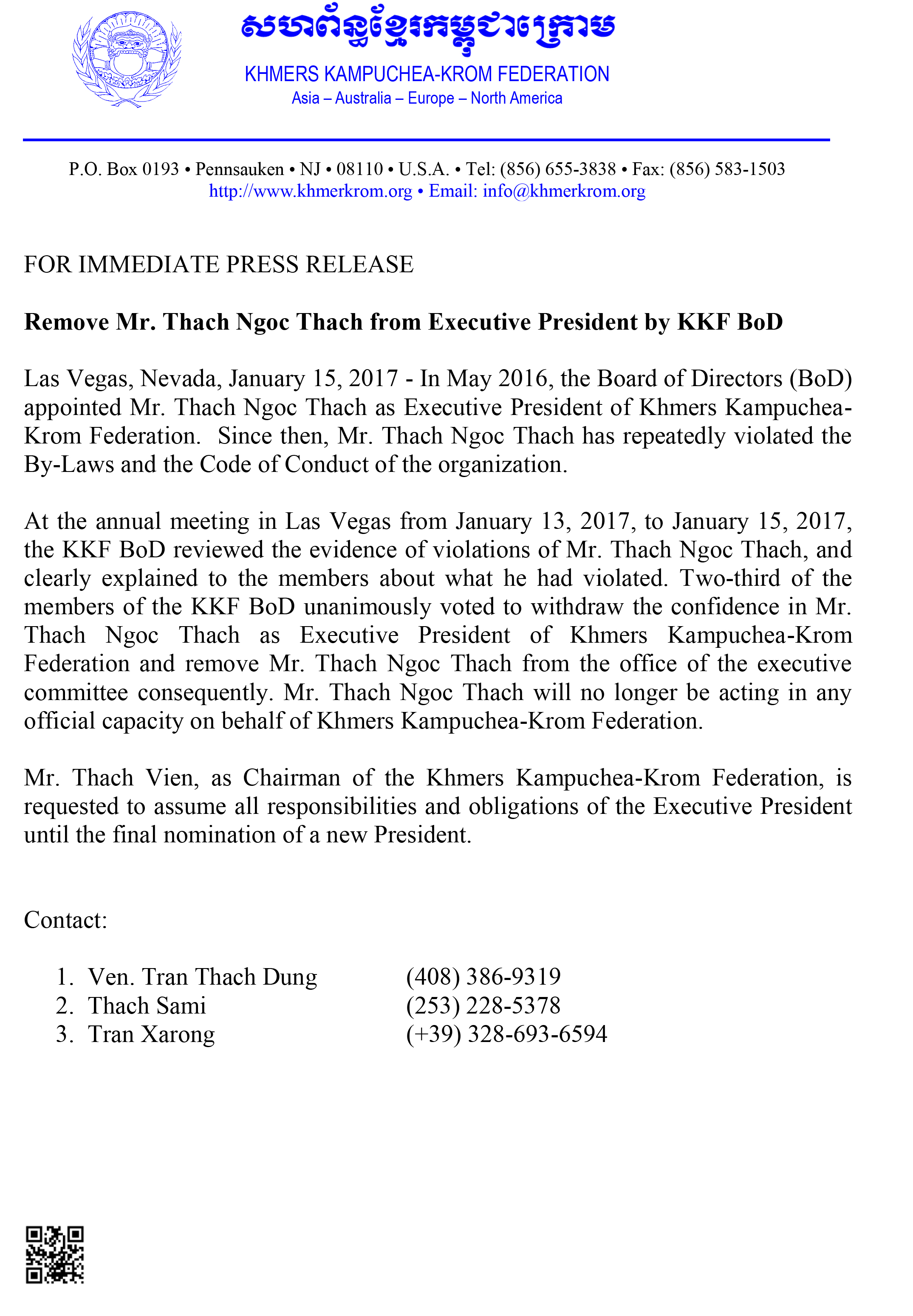 …………………..
Resource: Khmers Kampuchea-Krom Federation official website